Carp Fishing and Catfishing at Red's Lake - Welcome to Red's Lake!
We are a stocked catch and release carp tournament and catfishing lake with bank fishing.  (No jon boats.)  Red's Lake is under the ownership of Jason Carver & Jena Carver as of July 2018.
We are located at: 1031 W Macedonia Church Rd, Oxford, GA 30054 (East of Atlanta, South of Loganville, North of Covington.)
Current Carp Tournament Schedule (subject to change, please check Facebook for most up to date information, daytime info, and pricing) :
Mondays: Coming soon! (Seasonal)
Wednesdays: Draw 5:30PM, Fish 6PM-11PM   (5 hours)
Fridays: Coming soon! (Seasonal)
Saturdays: Draw 9:30AM, Fish 10AM-6PM (8 hours)
Sundays: Draw 9:30AM, Fish 10AM-6PM   (8 hours)
Carp "Fun Fishing" / No Tournament Entry: Available during selected tournaments for $20.  Please check Facebook for current week's schedule.
Catfishing: Available during any hours we are open for tournaments. (See above).   Our 3rd pond is stocked only with catfish and is separate from our carp lakes.  Your $15 fee includes up to 10 lbs catfish you can take home, that you have caught, for no additional charge.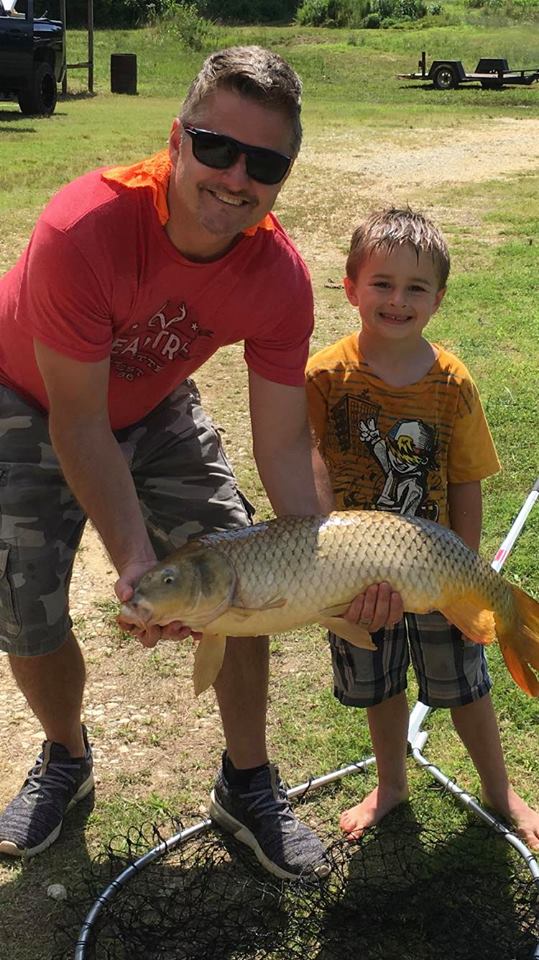 Carp Fishing at Red's Lake - Georgia Paylake
Here's some of what we are talking about now
For more details, CURRENT SCHEDULE information, and to see the photos: CLICK HERE.
For more information:
You can reach us by email at: redsfishinglake@gmail.com
Or by phone: 770-648-0503
1031 W Macedonia Church Rd, Oxford, GA 30054